30 DIY Easy Christmas Candy Recipes That Will Make Your Holiday Special
Do you like to eat delicious Christmas candy with yummy and wonderful texture? You try stuff your stockings with homemade candy this year. From fudge to toffee to caramels, homemade treats are a sweet way to show your loved ones you care this holiday season and specially without having to spend a fortune. Now you make the holidays extra merry with these old-fashioned Christmas candy recipes. You may end up wanting to hoard some for yourself! For more delicious Christmastime candy check out below list for yummy candies recipes. In below list select your favorite candy recipe and start preparation of delicious in home and share amazing recipe with friends.
1. Rolo Pretzel Buttons
It's great for the holidays, game day, parties and more with wonderful taste. You use just three simple ingredients, about 5 minutes, and you've got a fun and festive treat that everyone will love. They make a super festive addition to cookie trays and dessert tables during the holiday season with great enjoyment.
2. Peppermint Brownie Truffles
A batch of these yummy peppermint brownie truffles will not last long at your holiday parties. Easy treats always that look like they came from the store are perfect because they will impress everyone. This easy treat is seriously used only 3 ingredients. See yummy recipe in below link.
3. Peppermint Bark Fudge Free Recipe
This peppermint bark fudge combines dark chocolate, white chocolate, and peppermint to make a super delicious soft and creamy peppermint bark. By using shortcut fudge base and you only need 7 easy ingredients and, best of all, this fudge freezes beautifully so it's a perfect make-ahead Christmas treat. See recipe in below link.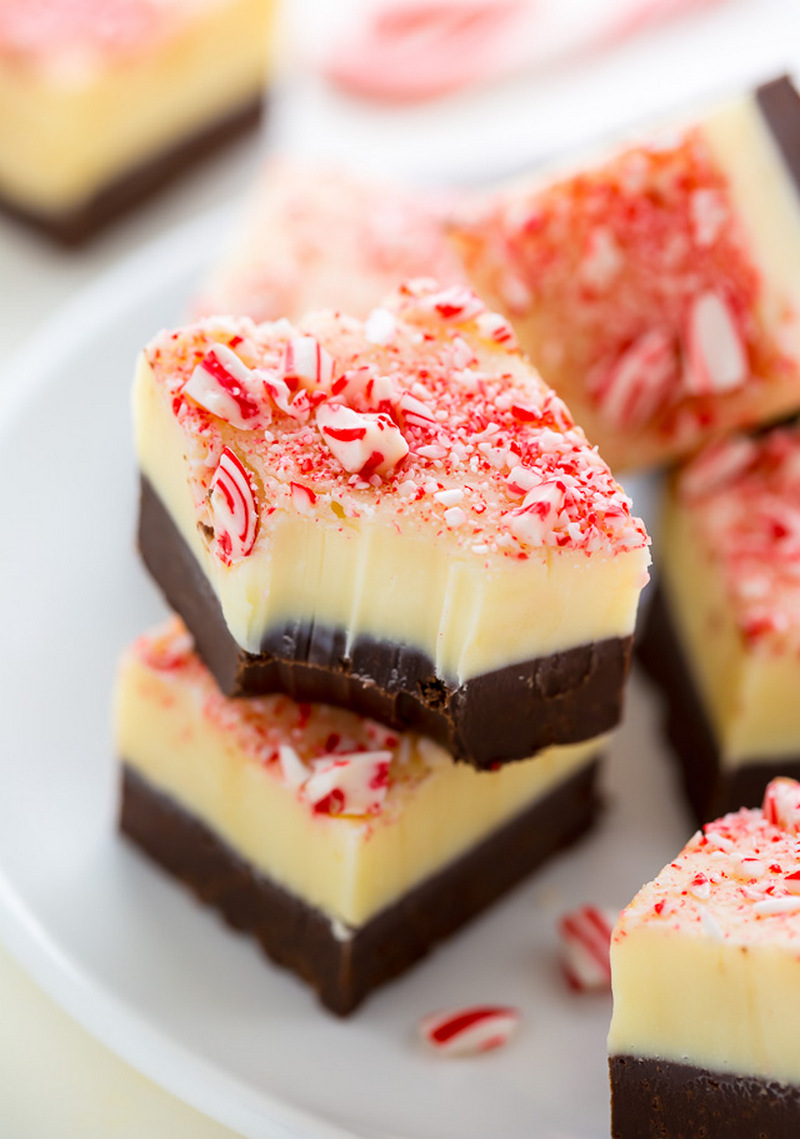 4. Microwave Peanut Brittle Free Recipe
The easiest recipe of peanut brittle you'll ever make! This version is made in the microwave and it's practically foolproof. It's made with basic yummy ingredients and everyone is sure to love it! It has a perfectly crispy texture and an irresistible nutty, caramel-like flavor. See recipe in below link.
5. Chocolate Peanut Butter Stacks
If you need a ridiculously easy, no-bake dessert for a party, holiday cookie exchange, or just have a spur of the moment craving for chocolate and peanut butter, these chocolate peanut butter stacks cookies are perfect! You try this yummy recipe. See full recipe in below link.
6. Butterscotch Crunchies Free Recipe
If do you love butterscotch, and you love peanut butter, than you are going to love these! These delicious little crunchies are so good and yummy with both butterscotch and peanut butter together! Butterscotch Crunchies are get too made many times throughout the year but is definitely another family tradition during the Christmas holidays at our house!
7. Crock Pot Candy
At a time of year when holiday baking is in full swing, take things easy on yourself and make this incredibly easy and yummy Christmas crock pot candy! Nothing fancy, just 4 ingredients with add sprinkles and a slow cooker. They're great for the holidays or to give away as a gift! See recipe in below link.
8. 5-Ingredient Peppermint Patties
Homemade 5-ingredient peppermint patties are so easy and delicious in taste! The filling is rich in perky peppermint flavor and super creamy, and the coating is pure chocolate! For an extra festive twist, you can top them with crushed candy canes. But that's totally optional. See recipe of the peppermint patties in below link.
9. Salted Caramel Pretzel Bark
You can try to have a batch of this salted caramel pretzel bark in your hands in about 10 minutes. It's the perfect quick and easy holiday candy to make and give away to everyone who loves sweet and salty desserts.  They are such fun treats to package up and give away. See recipe in below link.
10. Cream Cheese Mints for Christmas
This easy to make cream cheese mints will be perfect on your Christmas dessert table! All your friends and family definitely will love them as gifts as well! Making cream cheese mints and it's definitely be adding them to my dessert table this holiday season! They are super easy, taste delicious and turned out really cute in these little bite size stars.
11. Peppermint Oreo Fudge
Do you remember how I like fudge a lot? Well, my new recipe today is fudge! Peppermint Oreo fudge! It has chunks of Oreo and peppermint pieces. I think you will love it. It's one of the great holiday treat and would even make a great gift. You can put it in a box and give it to your friends. They'll love it because it's delicious.
12. Salted Chocolate Covered Bourbon Cider Caramels
This is one the simple and easy recipe, just boil your ingredients until they turn into caramel, pour the caramel into a baking dish, let set, cut into squares, and cover in chocolate! It's too much tasty in taste with wonderful flavors. Click on the below link and see recipe of yummy cider caramel.
13. Christmas Candy Cane Bark
This Christmas candy cane bark with it's pretty red and green swirls and topped with crushed pistachios and cranberries is a very festive bark for the holidays and it's very yummy in taste. This is a great recipe to do with your kids because you can get really creative and have lots of fun. See recipe in below link.
14. Candy Cane Hearts Free Recipe
These adorable, delicious 3 ingredients candy cane hearts are a fun and festive treat! A super easy candy cane dessert recipe is great for amazing party and more. You can never go wrong with peppermint and chocolate! These candy cane hearts actually adorable and taste as good as they look. See recipe in below link.
15. Peanut Butter Pinwheel Candy
This recipe for yummy peanut butter pinwheels has been passed down in my family for generations! Don't let the secret ingredient fool you; these are classic favorite candy that I'm sure you're going to love! There is a somewhat unexpected ingredient in these peanut butter pinwheels like potatoes.
16. Christmas Crack Free Recipe
You are going to want to put this Christmas crack on your list this year. It takes sweet and salty flavor to a whole new level and it only takes 5 ingredients and 15 minutes to make! It is one of my favorite Christmas desserts and it only takes about 15 minutes to make! See recipe in below link.
17. Gingerbread Fudge Free Recipe
This gingerbread fudges tastes just like gingerbread cookie dough! With only five ingredients, sweetened condensed milk, white chocolate, and spices perfect for this holiday treat is insanely easy to make. With all those strong gingerbread flavors, It is perfect for true gingerbread lovers! See recipe in below link.
18. Potato Chip Salted Champagne Caramels
These are essentially salted caramels, just salted with… crushed potato chips. While the caramels are certainly rich with butter, sugar, cream, they are perfectly portioned for a sweet little bite. A decadent teeny taste and plus, champagne. See recipe of the potato chip in below link.
19. Four 5-Ingredient Christmas Treats
These are one of those treats that you wonder how they taste this good with such little effort. They are easy to make, totally addictive, perfect for the holiday season, and-bonus- they're pretty. I recommend high quality white chocolate for flavor purposes, but it will often melt the best as well.
20. Easy Christmas Gumdrop Nougat Candy
These gumdrop nougat candies are tasty like nostalgia and Christmas' past. And I really love them. They're very sweet, soft, chewy and so delicious. And it's very easy to make. Create a batch and share them with your friends, give them as gifts, and make sure to have them on your holiday treat plate! See recipe in below link.
21. Chocolate Peppermint Oreo Fudge
Layers of chocolate and peppermint fudge with Oreo cookie chunks make this Chocolate Peppermint Oreo Fudge  knockout fudge.  It will stand out on those holiday cookie trays for sure! I do suggest you having a party or friends to share with because that's a lot of peppermint awesomeness to consume by yourself.
22. Cinnamon Rock Candy Recipe
Nothing says Merry Christmas like delicious, yummy Cinnamon Rock Candy! Make sure you use Cinnamon Oil. Cinnamon flavor will not be strong enough. Because Cinnamon oil usually be found at craft stores or specialty stores with the candy making supplies. See yummy recipe in below link.
23. Pretzel Turtles Free Recipe
Quick and easy pretzel turtles free candy recipe! Mini pretzels, caramel covered chocolate candies, and pecans make up this delicious and yummy treat. These Crisp salty pretzels layered with sweet caramel chocolate Role candy and finished with crunchy pecans. Everyone really loves these! See recipe in below link.
24. Divinity Candy Free Recipe
This Old Fashioned Divinity Candy Recipe is a yummy, wonderful, Southern confection that is perfect for adding to a plate of goodies to share with loved ones during the holidays! You love making homemade candy during the holidays to share with your friends & family. See recipe in below link.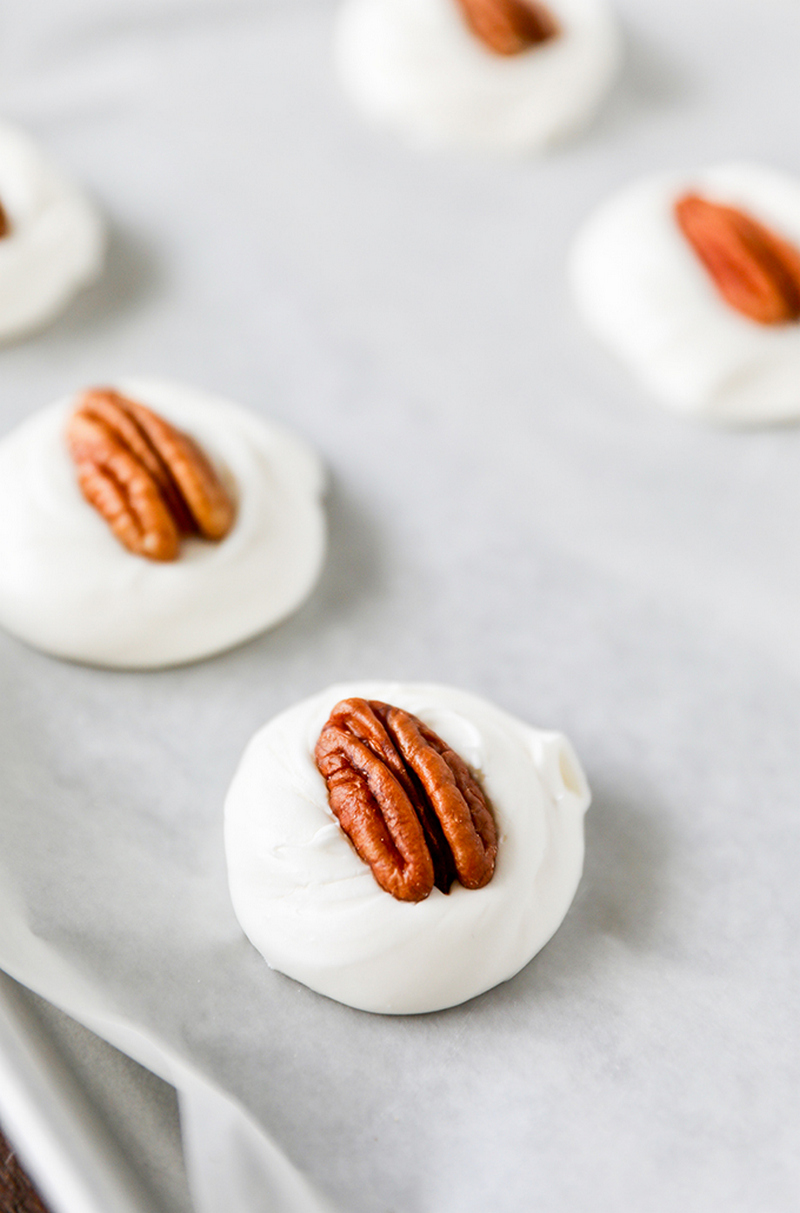 25. English Toffee Free Recipe
This candy tastes wonderful, yummy and takes about 15 minutes to make. English toffee is the best epitome of classic toffee. It's rich, creamy and buttery, with a firm snap and a crisp texture that doesn't stick to your teeth. It's delicious on its own, but it really shines when it's paired with a thick coating of dark chocolate and a sprinkling of nuts.
26. White Chocolate Caramel Cashew Clusters
This creamy, chewy, crunchy, and buttery cashew clusters covered in sweet caramel and salted white chocolate. Caramel candy to be exact in the form of a cluster, similar to a turtle candy but we'll swap out pecans for buttery cashews and semi-sweet chocolate for creamy white chocolate and with delicious taste.
27. Amaretto Pecan Cookie Dough Truffles Recipe
You must add these easy no bake amaretto pecan cookie dough truffles to your holiday cookie trays this year. They are the perfect bite-size treat to satisfy that sweet tooth. It's true your tastes change as you get older because growing up I did not like to eat nuts of any kind but you add according to choice.
28. Gingerbread House White Chocolate Bark Recipe
This Gingerbread house white chocolate bark is a fun and festive Christmas Bark sprinkled with marshmallows, soft peppermints, gumdrops, M&Ms, and of course gingers cookies! Gingerbread House Bark Recipe has completed with all the flavors you might find on a classic gingerbread house, but with none of the fuss. See recipe in below link.
29. 3-Ingredient Chocolate Almond Clusters
This creamy, chocolate and almond clusters made in the microwave with just 3 simple ingredients! This is perfect last minute treat to make this week! With 3 ingredients and 10 minutes of time is all you need to make this easy candy recipe for the holidays! It's a great food gift idea.
30. White Chocolate Truffles
These White Chocolate Truffles are the ultimate best treat for white chocolate lovers everywhere. Made from rich white chocolate garnish and rolled in coconut, it's hard to believe such a special dessert can be made with just four ingredients with delicious taste. See recipe in below link.